Jim Gillispie
Position:
Social Science Librarian for Public Health, Economics, and Government Information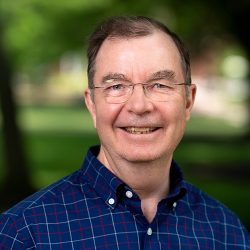 Location:
Milton S. Eisenhower Library

Department:
Academic Liaison
Contact:
410-516-8435
jeg@jhu.edu
Subject Areas:
Economics
Government Information
Public Health Studies
Education 
MA in Library Science, University of Minnesota, 1981
BA in Geography, University of Minnesota, 1978
Selected Presentations
Exhibit Curator, "Maryland from the Willard Hackerman Map Collection", George Peabody Library (2018 – 2019)
"Developing Library Programs and Services Using Geospatial Data" (2017) at Bridging the Spectrum Symposium in Washington, DC.
"Maps for a Digital Age" (2016) At the Special Libraries Association annual conference in Philadelphia.
"GIS in the Hands of Future Librarians" (2016) At the Virginia Library Association annual conference in Hot Springs, VA.
Professional memberships/activities 
Adjunct Faculty, Dept. of Library and Information Science, Catholic University of America (1996 – present)
Member, GeoTech Committee, American Library Association, Map and Geospatial Information Roundtable (2017 – present)
Member, Maryland Geological Survey, Data Preservation Advisory Panel (2015 – present)
Member, Advisory Council, GIS Program, Krieger School of Arts and Sciences, Johns Hopkins University (2008 – present)