The Spiritual Lives of Early Modern Women, 1450–1800
September 12, 2022 – January 31, 2023
George Peabody Library Exhibit Gallery
Admission is free
In 2017 the Johns Hopkins Sheridan Libraries acquired the world's largest and most comprehensive collection of rare books, manuscripts, and ephemera detailing the experiences of early modern women from the Renaissance to the Enlightenment.
Though the voices of women were largely absent from traditional historical sources, the Women of the Book Collection turns that problem on its head through its focus on extremely rare or unique sources of evidence of the institution of female monasticism—the world of nuns and convents dedicated to enlivening, sharing, and preserving the spiritual, intellectual, and interior lives of women for the wider world, in manuscript and in print.
This exhibition of treasures from the collection paints the world of these holy women in living color—from psycho-spiritual autobiographers, bilocating nuns, rockstar status saints, ecstatic mystics, and female healers, to the hidden careers of women printers and engravers and miracle makers.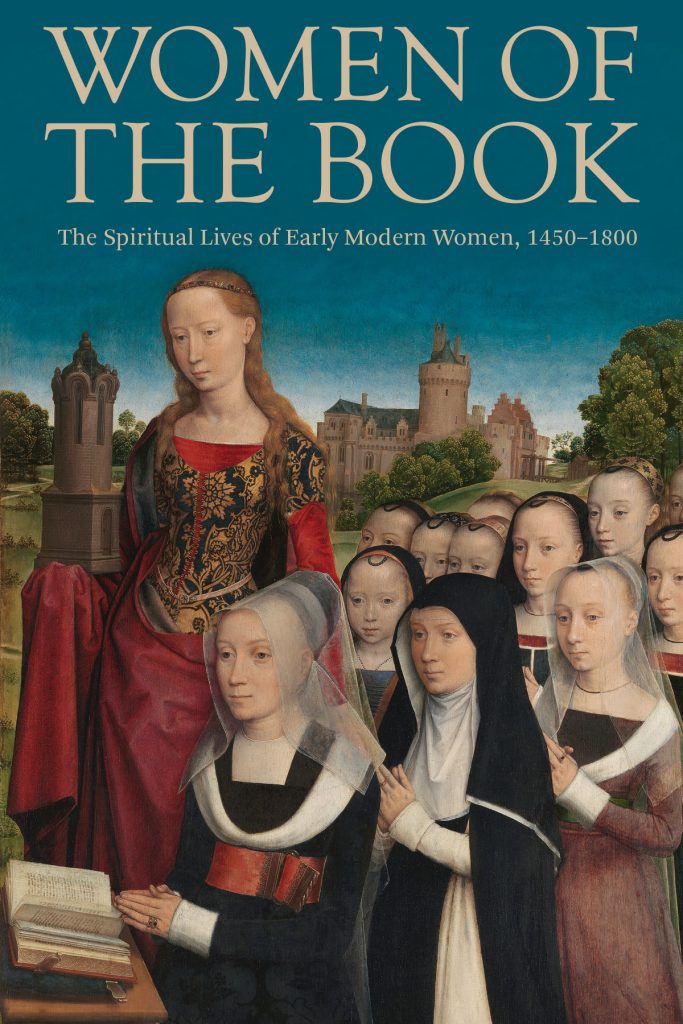 ---
"Women of the Book" exhibit reveals the lives of women from 1450-1800
Sheridan Libraries holds largest collection of early modern women materials.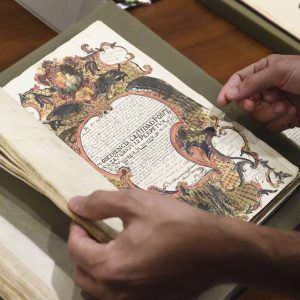 Discover how Hopkins students and faculty are using the collection to reveal the voices of early modern women.
---
Women of the Book Opening Reception
Sunday, October 2, 2022 | 3-5pm
George Peabody Library
Join curators Earle Havens and Kelsey Champagne as they introduce the exhibition at this celebratory event featuring the Peabody Renaissance Ensemble performing early music written by women.
3pm Exhibition Viewing and Refreshments in the Exhibit Gallery
4pm Remarks and Concert in the Reading Room
---
This exhibition is made possible by Sheridan Society members of the Friends of the Johns Hopkins University Libraries.