Mark Bailey
Position:
Interim Divisional Business Officer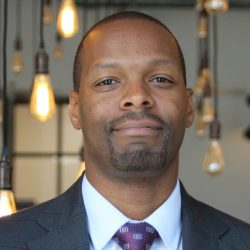 Location:
Milton S. Eisenhower Library

Department:
Admin. & Discovery Services
Contact:
mbailey@jhu.edu
Mark Bailey is the Director of Finance and Administration for Johns Hopkins Technology Ventures (JHVT) where he manages financial relationships inside and outside the university, IT, human resources, and general operations. Prior to joining JHTV in 2015, Mark worked in the Whiting School of Engineering Dean's Office helping with the management of the Schools finances and programs. One of the programs he supported was FastForward during its early stages, and he also worked closely with the Homewood campus-focused intellectual property team. Mark has a bachelor's degree in business and MBA from the University of Baltimore.